How to get a yellow tag discount in Migros?
Published
September 10th, 2022
and viewed
1990
times.
When you shop in Migros, you must have seen those yellow tags for some products that show a discounted price. To get a discount you'll need a membership card named "Migros Money Club". You can buy it in-store, just ask the cashier to give you one. You'll need to pay a very small fee. (Their website says 2 TL at the moment). Is that all? No. You can start to use the card right away but you'll need to register it in 30 days to keep it valid.
How to register your Money Club Card
After you have your card, visit this website; https://www.money.com.tr/uye-ol . You'll need a Turkish phone number to register.
Here's the translation of the page I made for you :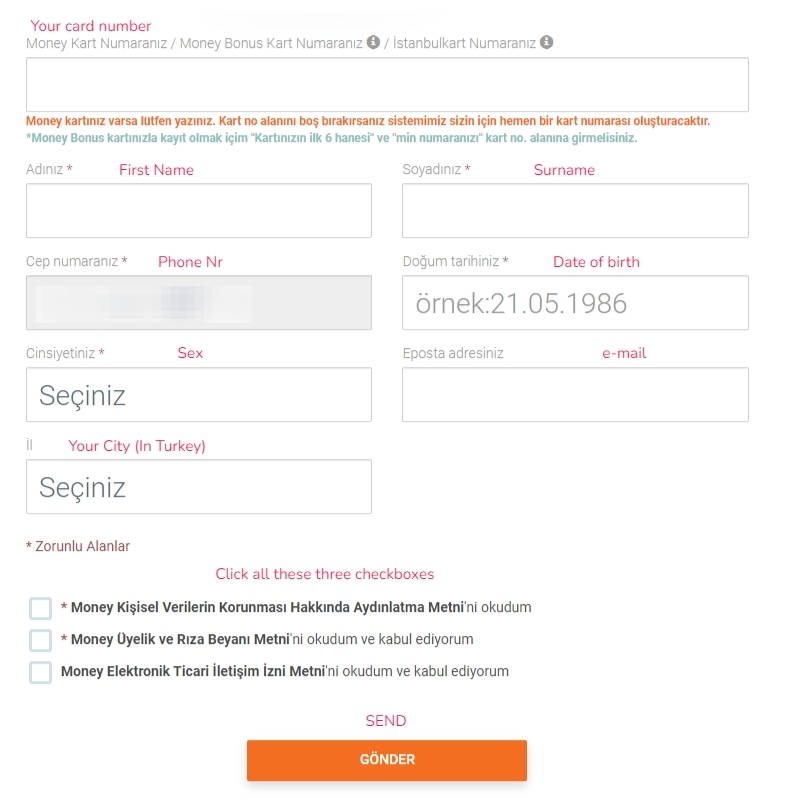 After the registration, you don't need to keep your card with you. When you're shopping, you'll just be asked to tell your registered phone number. So, either memorize your Turkish phone number or write it down on paper which will make things fast and easier.
You also collect points as you use your card. Remember to tell the cashier that you have Money Club Card in case they forget to ask you.
Migros also publishes a digital catalog frequently called "Migroskop". You can download and see the products, prices, and discounts. You can see it here;
https://www.money.com.tr/mc/kampanyalara-bak/migroskop-dijital/83
Another tip I'll give you is that they do not ask for your ID or proof of membership. So, you can also give someone else's phone number which is registered for the card. You can take advantage of the discounts with another family member's or a friend's card.

Author
Samet Çelmeli
Send Message